Consultant Breast Oncoplastic & General Surgeon
Dr. Kausar Rehman is the best surgeon you can trust confidently.
Call for Consultation
20 minutes free for the first session
Meet The Doctor
Dr. Kausar Rehman – Expert Breast Oncoplastic and General Surgeon
Dr. Kauser Rehman with 10+ years of clinical practice is the finest, most admirable, competent, and skillful surgical expert Breast Oncoplastic, Reconstructive, and General Surgeon. She is one of the meager Breast surgeons in Pakistan.
She is trained in Oncoplastic Breast Surgery. This is a type of breast cancer procedure, where plastic surgical techniques are used to conserve the breast in cancer patients. She has managed a number of breast cancer patients with this unique approach.
She has used different techniques in breast conservation depending on the site and size of the tumor...

Years of clinical practice
Countries served Pakistan & United Arab Emirates
WHAT WE DO
Aesthetic treatments affect more than the reflection you see in the mirror; it impacts how you identify and present yourself. Learn more about the General, Breast, Genitals and Aesthetics Surgery procedures Dr. Kausar Rehman offers to help you take control of your appearance.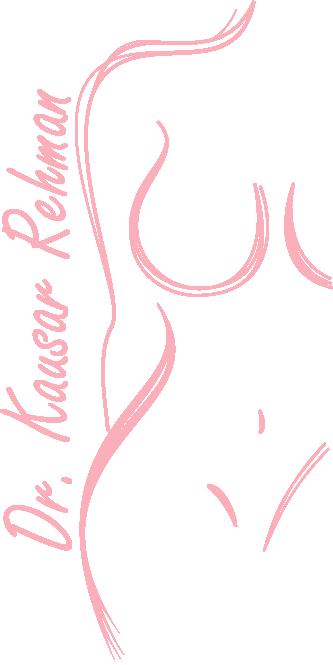 Why Us
Dr. Kauser Rehman is devoted to the health and comfort of her patients to the best of her competency.
✓ She takes a self-interest in evaluating the needs of her patient.
✓ She strives to recognize everything about her patients. From aesthetic goals to their reason for the treatment.
✓ Every patient receives her entire focus with detail orientation to make sure she gets it right the first time